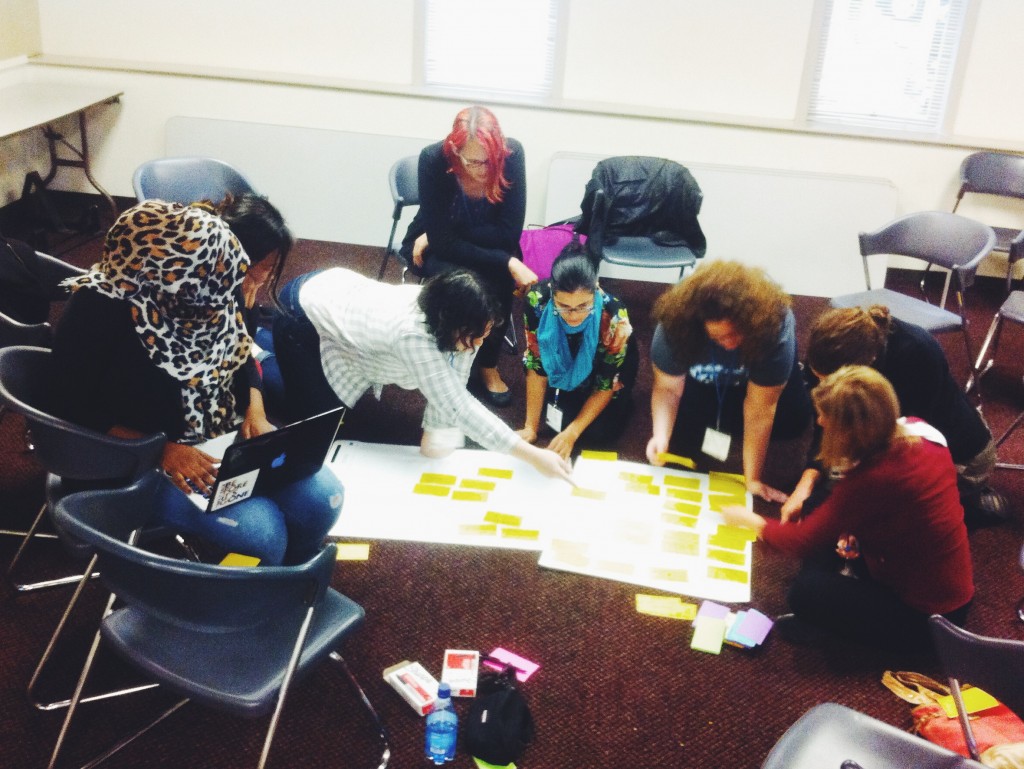 Picture from the Responsible Data Storytelling session, by Beatrice Martini (CC BY-SA 2.0).
Thanks to Nasma Ahmed, Renee Black and Sarah Moncelle for collaborating on editing this blogpost.
Stories are a key element of knowledge, and as such fuel evidence and empowerment. They can help communicate problems and challenges we might not have experienced personally, but that are key to be aware of in order to inform our understanding and agency as active members of our societies.
A compelling way to tell stories is through data. Presented as numbers, percentages and visualisations, data can transmit a message directly and sharply, often also helping going beyond misunderstandings caused by language or tone unclarity in our communication.
But are all data good (as in "not harmful")? Is "the more the merrier" the most helpful way to work with them? Spoiler alert: no, and no.
Continue reading On data storytelling – and how to make it responsibly