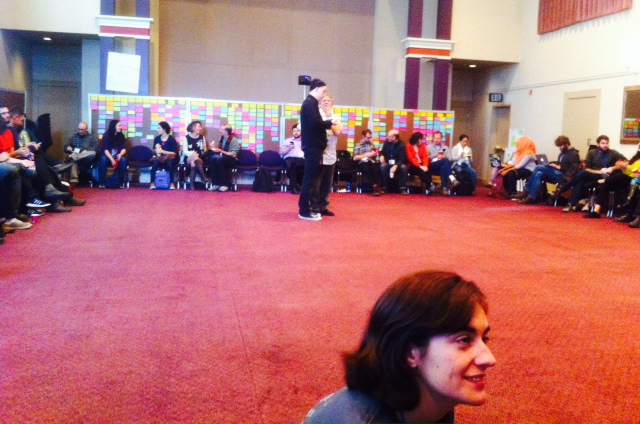 Picture by Beatrice Martini (CC BY-SA 2.0).
Last November I had the great opportunity to join the Nonprofit Software Development Summit.
Organised by Aspiration, the gathering convened a widely diverse crowd, more than 100 people between activists, developers, students, campaigners, nonprofit staff members passionate about creating technology for nonprofit and social justice efforts. I had first heard about it from Misty Avila (Aspiration) and since reading Dirk Slater's write-up about his 2013 summit experience I had it saved in my check-this-out wish list!
Continue reading Notes from the 2014 Nonprofit Software Development Summit