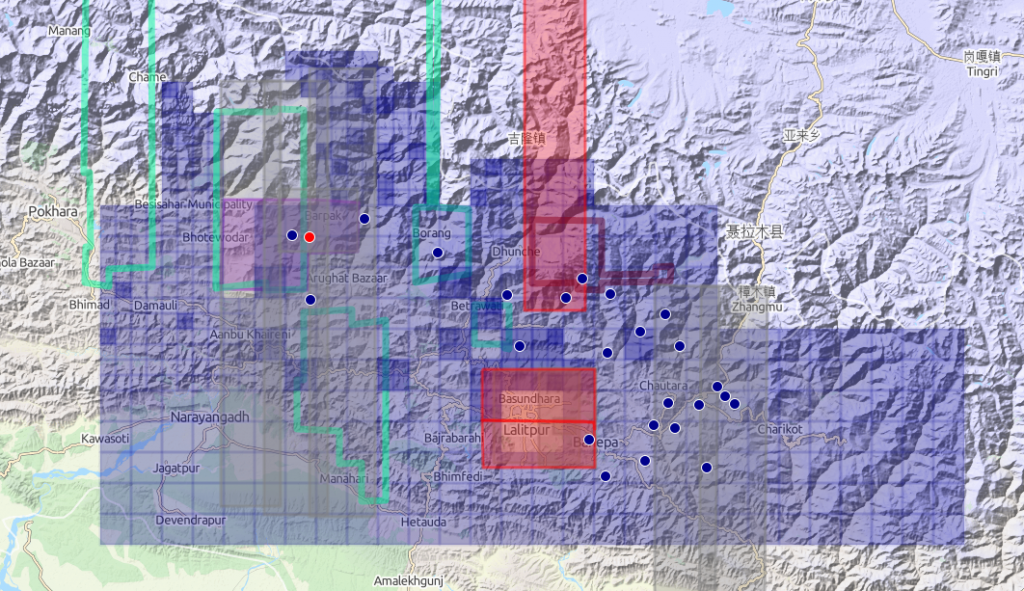 Nepal Earthquake 2015. Overview of tasks and imagery coverage (screenshot taken on April 28, 5pm CEST). Humanitarian OpenStreetMap Team.
The government of Nepal has declared a state of emergency after a 7.8-magnitude earthquake struck the country on April 25, killing more than 3,800 people (figure at the time of writing).
Material and logistic assistance is now required to help thousands of people in need, and that's when humanitarian response comes into play.
Humanitarian response can take different shapes and come from a range of organisations and actors, including governments, the United Nations system, international and local non-governmental organizations (NGOs), the Red Cross/Red Crescent movement, specialists such as search-and-rescue operations – and digital humanitarians.
Continue reading Nepal earthquake emergency: why digital humanitarian response matters and how you can help