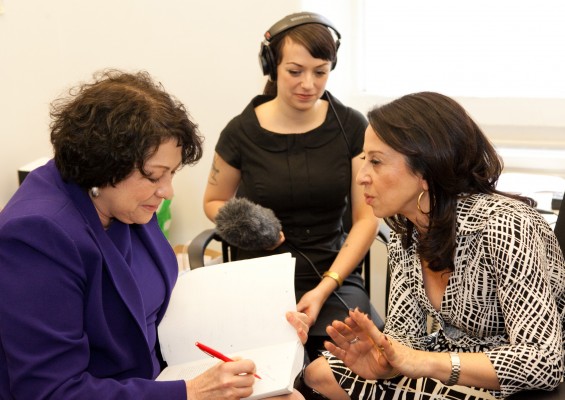 Maria Hinojosa interviewing Supreme Court Justice Sonia Sotomayor for Latino USA. Picture by Christopher Soto-Chimelis.
Podcasting can be a powerful tool to reclaim representation of realities and issues and fight for justice and rights.
More about this can be read in my previous post entitled Easier, cheaper, louder: the growing power of podcasting, which explored what podcasting is today and why it matters in our effort to create a more democratic and inclusive media space.
The article featured some podcasts as tangible examples of the core topics the text was focusing on (media democratisation, representation and accessibility). But for brevity's sake they were just a few – and there's so much more on air.
For this reason, to answer all readers who asked for more podcast recommendations and to celebrate and share the work of many brilliant podcasters, I compiled a curated list of podcasts I listen to, love, recommend and often refer to.
This list is:
personal – it's based on my own research, knowledge and point of view;
sorted by broad categories – and since sometimes the same podcast could fall under more than one on them, I decided to mention each podcast only once in the list, leaving further details about overlaps and intersections to the descriptions provided;
updated – by me, accordingly with new discoveries and upcoming releases;
and is not:
always representing my opinions – speakers and hosts could express thoughts I might not share;
comprehensive – new podcasts pop out every day (great!) and knowing them all wouldn't be possible. Take the list as a way to start your very own discovery journey!

Center for Investigative Reporting's G.W. Schulz (left) and Reveal host Al Letson (right) in El Paso, Texas. Picture by Ben Adair for CIR.
Journalism, reporting and media
(some or all of these together)
Rights and justice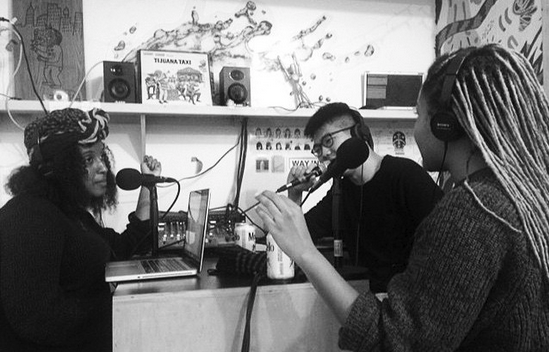 Hyperopia recording with guest Kimberly Drew. Picture by Derek Schultz.
Technology and design
Writing and reading
Women, womanhood and feminist perspectives
(some or all of these together)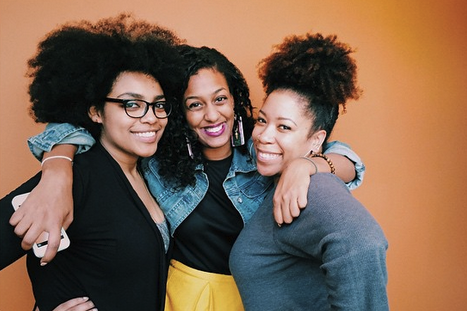 Heben Nigatu and Tracy Clayton from Another Round, with guest Hannah Giorgis. Picture from Heben Nigatu's Instagram.
with focus on the experiences of women of colour
Life
with focus on relationships (with yourself and others)
Sexuality and sexual and reproductive health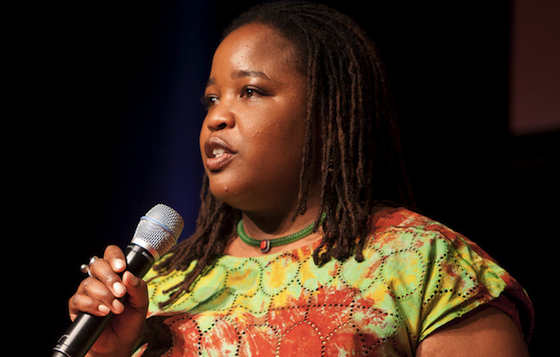 One with Farai host Farai Chideya. Picture by Kris Krüg.
One-on-one interviews on all-the-things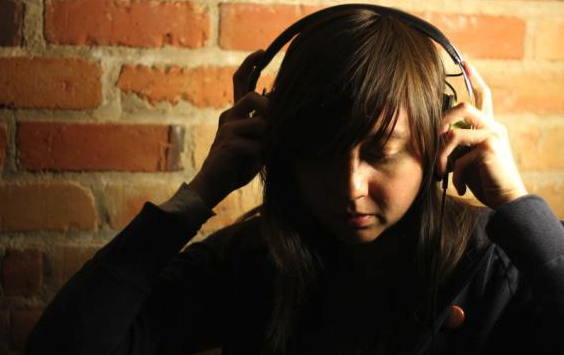 Homoground host Scantron.
Music
Geeking out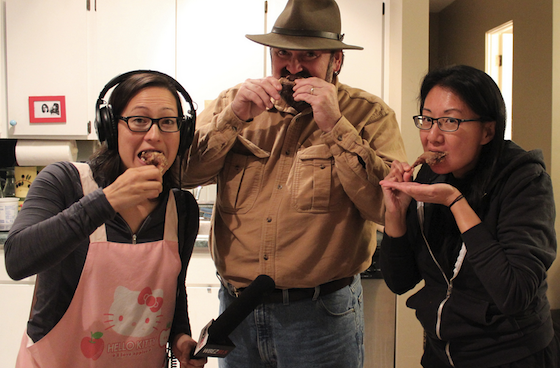 Food journalists Monica Eng and Louisa Chu from Chewing The Fat. Picture by Angie Burton.
Food